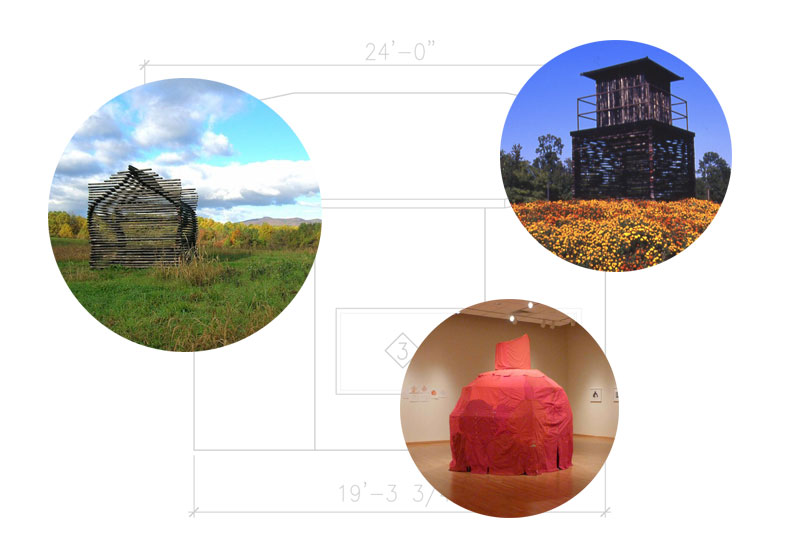 Our Story
Craig Pleasants is an artist that has exhibited widely in venues across the U.S. and Europe: the Alternative Museum, White Columns and Artists' Space in New York City, the Musee d'Art Contemporain in Marseilles, the Kunst und Gewerbeverein in Regensberg, Washington Project for the Arts, the Virginia Museum of Fine Arts, the North Carolina Museum of Art, and the Jersey City Museum. His artist's book, The Three Little Pigs: as it was originally passed into English folklore in 1620, is in the collection of the Museum of Modern Art and is one of the longest continuously running artworks on the internet. He founded Sculptorhouse to create habitable sculptures and affordable housing.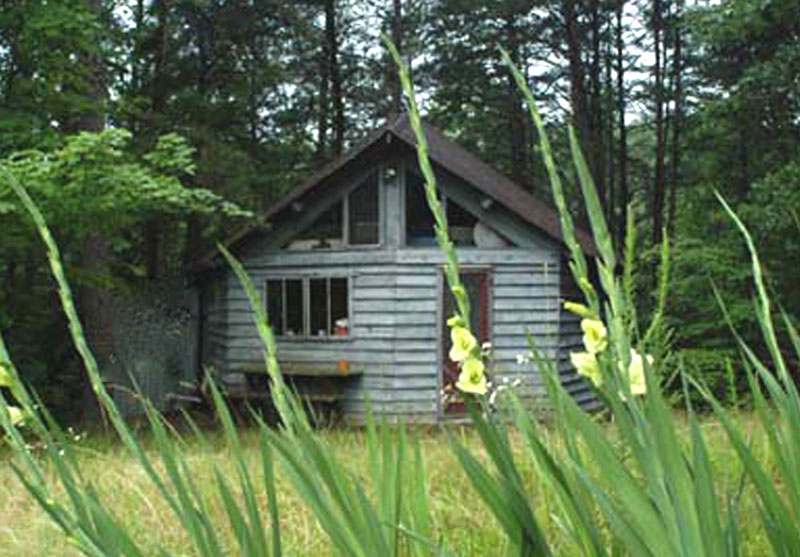 A Handbuilt House
The original Octagonal Living Unit, pictured at right, was built for a cost of $3,000 in 1981 using found and salvaged materials, articulating the values of the tiny house movement 30 years earlier. Built like a sculpture, the walls were in place before the roof was conceptualized, the process of building the piece informing the final form. That project was undertaken as a response to issues of affordable housing and was meant to demonstrate an alternative to the mortgage and housing industry. Craig and Sheila Pleasants lived in the Octagonal Living Unit for three years before moving to Manhattan in 1984. That house was the inspiration for our prefab kit house.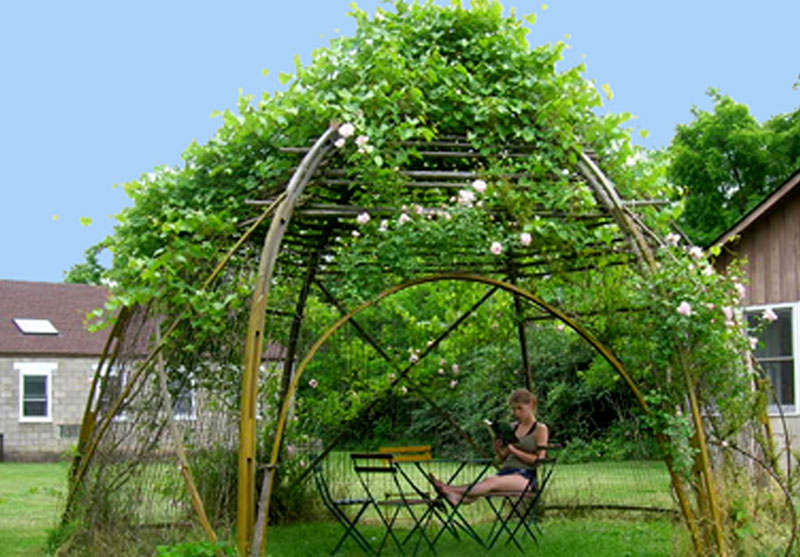 Architectural Sculpture
Craig developed the OLU 3 prefab kit house after years of creating architecturally scaled sculptures that explored the physical relationship between the viewer and the sculpture, the relationship between interior and exterior, and the relationship between sculpture and the natural environment. To see more of his work, please visit craigpleasants.com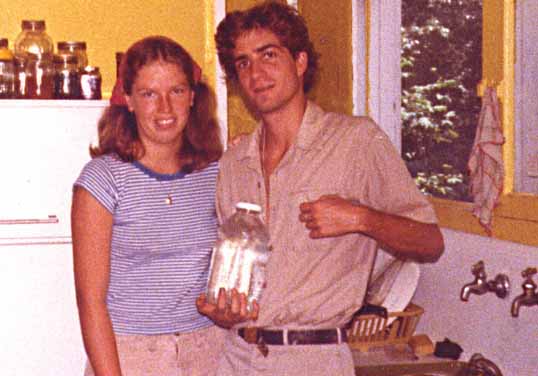 Why Octagonal?
Here we are when we built the original OLU in 1981, a French teacher and a sculptor. Imagining a square house with 16-foot sides, we realized that with the same materials, if we arranged the house into an octagon, we would gain 20% more floor space, and if we increased the ceiling height slightly, we could gain another 40 – 50% floor space by adding a loft. Sheila's brother teasingly said that he would live in a Victorian house and she would live in an "octagonal living unit." We embraced the name, built the house and found that nearly everyone who walked into it loved it: the openness, the light, the cathedral ceiling, the coziness. Now we can share it with you!
Spacious Living, Small Footprint
Inhabit a place you can dream in
Get Started